5 Tips for Powering Up Your Website in 2021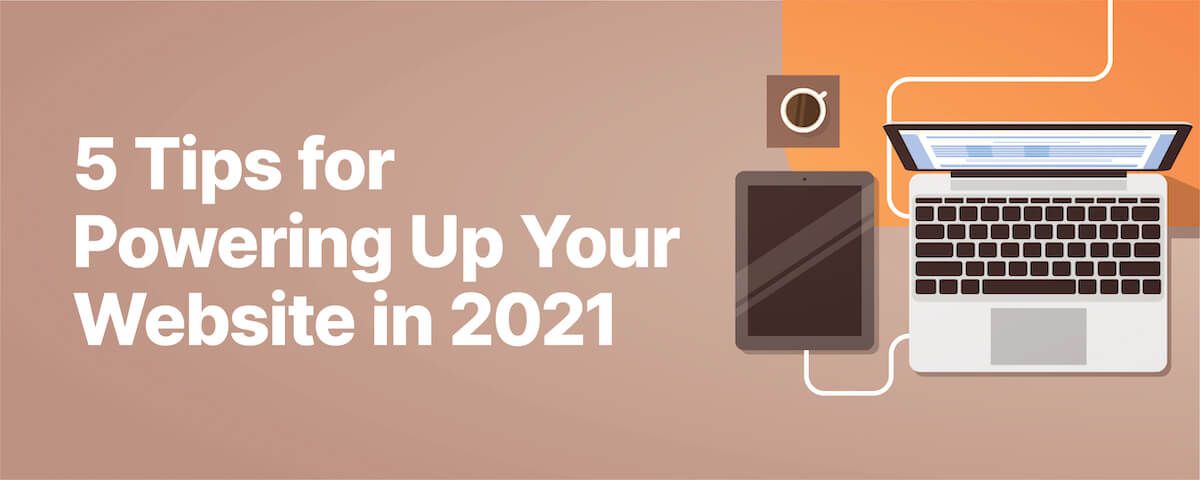 All signs are pointing to another record-breaking year for global web traffic. COVID-19 will continue to drive business online, and the population of digital natives that do everything online will continue to grow in size.
Not only is traffic growing, but changes are also happening to how search engines view your website, how customers shop, and where daily browsing takes place. So, is your website ready to meet these challenges?
Use this checklist, titled the 5 Tips for Powering Up Your Website in 2021 to find out!
Steer Web Traffic Towards Actionable Goals
It's the 2020s, but there are still folks out there who are just getting their businesses online.
Most business owners you talk to will tell you their business needs a website, but many are not sure why; it just seems like something you should have. Though there is some truth to this – setting up your website (new or old) to steer visitors towards your goals will make it a much more powerful asset.
Whether your goals are lead generation, getting signups, or selling products, you should think about the different routes a web browser might take on your site and use those routes to steer action towards your goals.
Let Customers Do the Talking by Activating Your Reviews
You'll often find that no matter how good a company's product is, customers will have a hard time believing it from the company's mouth. Instead, they will look for will validation from other customers to determine that the company is honest and has quality products.
The good news is, there are now review platforms that are so powerful, you can collect reviews with little to no effort and use them to power up your Google results, e-commerce store, or email campaigns. You can even add supplemental content to your website, such as review verifications, customer photos, and Q&As about your product to help turn potential skeptics into believers!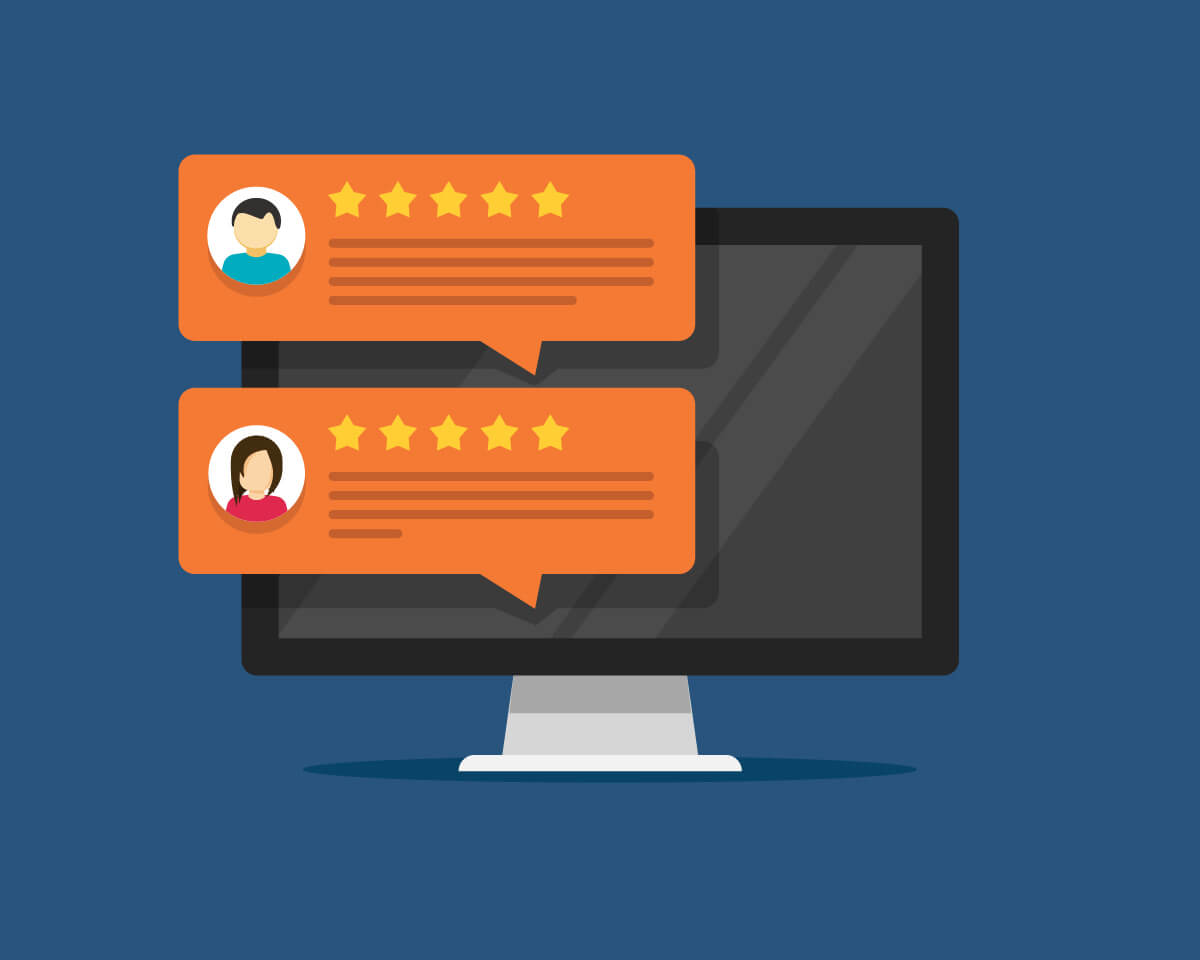 Optimize Your Website's Content
There are two main reasons to optimize your website's content. The first is user experience, and the second is for search engines. Now more than ever, your website's experience will tie into its overall search engine performance. If your website is bogged down with resource-draining large-file assets, it can cause problems that deter customers and send negative feedback to the search engines. Content also should be presented in a way that both search engines and humans can understand.
Taking time on this will help your website win in both experience and search.
Structure Your Data to Win in the SERPS
What are SERPS, you might ask? They stand for search engine results pages. In short, they are the pages of results you see when you enter something into Google or Bing.
Increasingly, Google and other search engines are adding features that can make your data stand out on these result pages. This includes product reviews, questions and answers, recipes, and even job postings. By implementing the latest structured data techniques, your web pages can stand out in the search results, giving better click-through rates and the potential to drive conversions.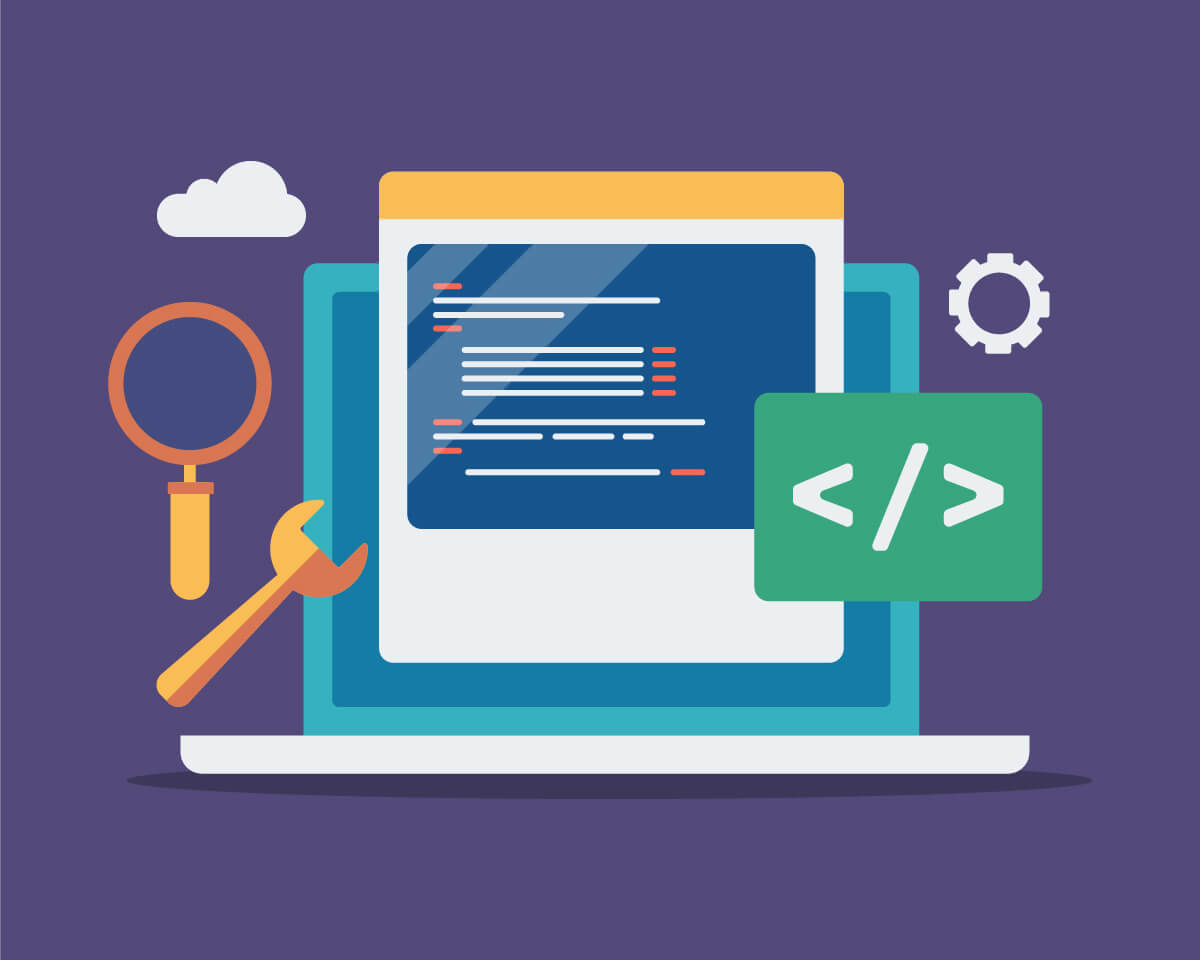 Implement Mobile-First Web Designs
Mobile-first is a strategy that has become increasingly popular as global browsing continues to shift towards mobile. Until recently, most web designers would build their websites for desktops, and then work their way down to mobile devices.
Now, with more than half of all web traffic coming from mobile devices, designers must ensure a good experience by making websites mobile-friendly and intuitive. If your website has issues on mobile, half of your web traffic could be lost under certain scenarios. Avoid this potential fiasco by having your next web project created mobile-first!
Starting Your Web Development Plan for 2021
What is your web development plan for the upcoming year? Does it include adding new features, rebranding, or building a website from the ground up?
The experts at Crosby Interactive are ready to discuss web development, goals, data, and anything between!
Contact us today to consult with an expert or to share your vision of powering up your website for 2021. As always, we wish your website the growth and success it deserves in the upcoming year!