Crosby Interactive is a Custom Web Development & Design Business in Louisville, KY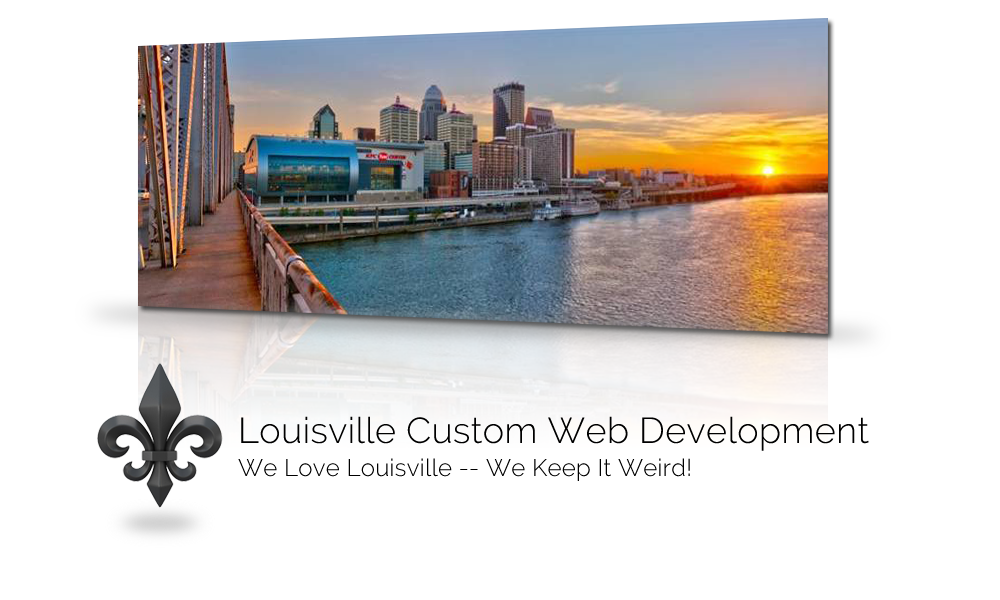 For more than 17 years we have done custom design and web development for both startups and established companies. Our experienced team of custom web developers and internet marketing experts will help you expand your client base and bring your business the attention it deserves.
Crosby Interactive offers Custom Web Development with Creativity and Professionalism
A company's website is usually the first place potential customers look for information and services offered. Having a well-designed custom web development can be crucial to the success of your business. Custom web development will tell customers how to find you, answer questions, and allow orders to be placed. It is your responsibility to give your clients a user-friendly custom web development that describes your services and competitive advantage.
Having custom web development is a must in today's economy. Custom web development offers marketing, increased sales and maximizing brand equity. A business doesn't have to be in the ecommerce industry to have their revenue increased by having custom web development.  Having custom web development increases visibility and brings in more customers online or store front. Customers form an opinion of your company based on your website. Receive the positive exposure you need by having a custom web development site built.
Crosby Interactive will create a professional, custom web development site that includes SEO optimized landing page, adaptive mobility, responsiveness, corporate web re-design to complex and large portal web application design and development. This custom web development plays an important role in the overall success of your website's business image and the revenue it generates. Crosby Interactive makes sure your custom web development fits your brand and your goals. Your visitors will have a clear idea of who you are and what your company stands for from your custom web development site.
Crosby Interactive takes pride in quality custom web development that reflects the high quality services of our clients.
Crosby Interactive knows the importance of offering excellent custom web development services, SEO (search engine optimization) and reliable web hosting. Our team of experts will listen carefully to your needs, construct a custom web development plan that fits your company's culture, and produce professional copy to communicate effectively. Our goal is to create a custom web development site that increases your website traffic and has a large return on investment. Our custom web development team understands the ins and outs of the web, business, and people. With our custom web development expertise, we make sure your goals and visions turn into reality. Your custom web development will be structured to make your company efficient.
Find the perfect balance between beautiful design and functionality with our custom web development.
Crosby Interactive custom web development experts specialize in database driven sites, ecommerce, and content management systems. Your custom web development is an affordable way to promote your business and products.  Your custom web development site will become the central hub for your marketing efforts. Each site created by our custom web development team is unique and tailored to the requirements of our client.
Custom web developments need strategic thought, advanced solutions, and connectivity with applications to streamline their internal business processes. Our expert team uses PHP based custom web development services. Our custom web development experts also specialize in Joomla, WordPress, Magento, and Drupal frameworks. We believe code needs to meet all goals of form, function, and speed. Our experience with CMS (content management system) provides you with the tools needed to edit and update your custom web development.
A custom web development project needs to combine a user-friendly navigation system, strong content and graphics that help guide the user and showcase products and services. Good coding and design skills will be needed for your custom web development. Quality written content, rich with keywords and website style writing is critical to a successful custom web development. This helps search engines find your custom web development site quickly.
Your site needs to be optimized for search engines so potential customers or business partners will be able to find your site when they are conducting an online search. Professional search engine optimization (SEO) services include keyword research, website audit, on-page/off-page optimization, performance site strategy, site architecture, content marketing, conversion optimization, and analytics tracking.
Custom web development includes websites that are responsive and give the optimal user experience on desktops, tablets and mobile phone devices.
Crosby Interactive Custom Web Development Services includes: