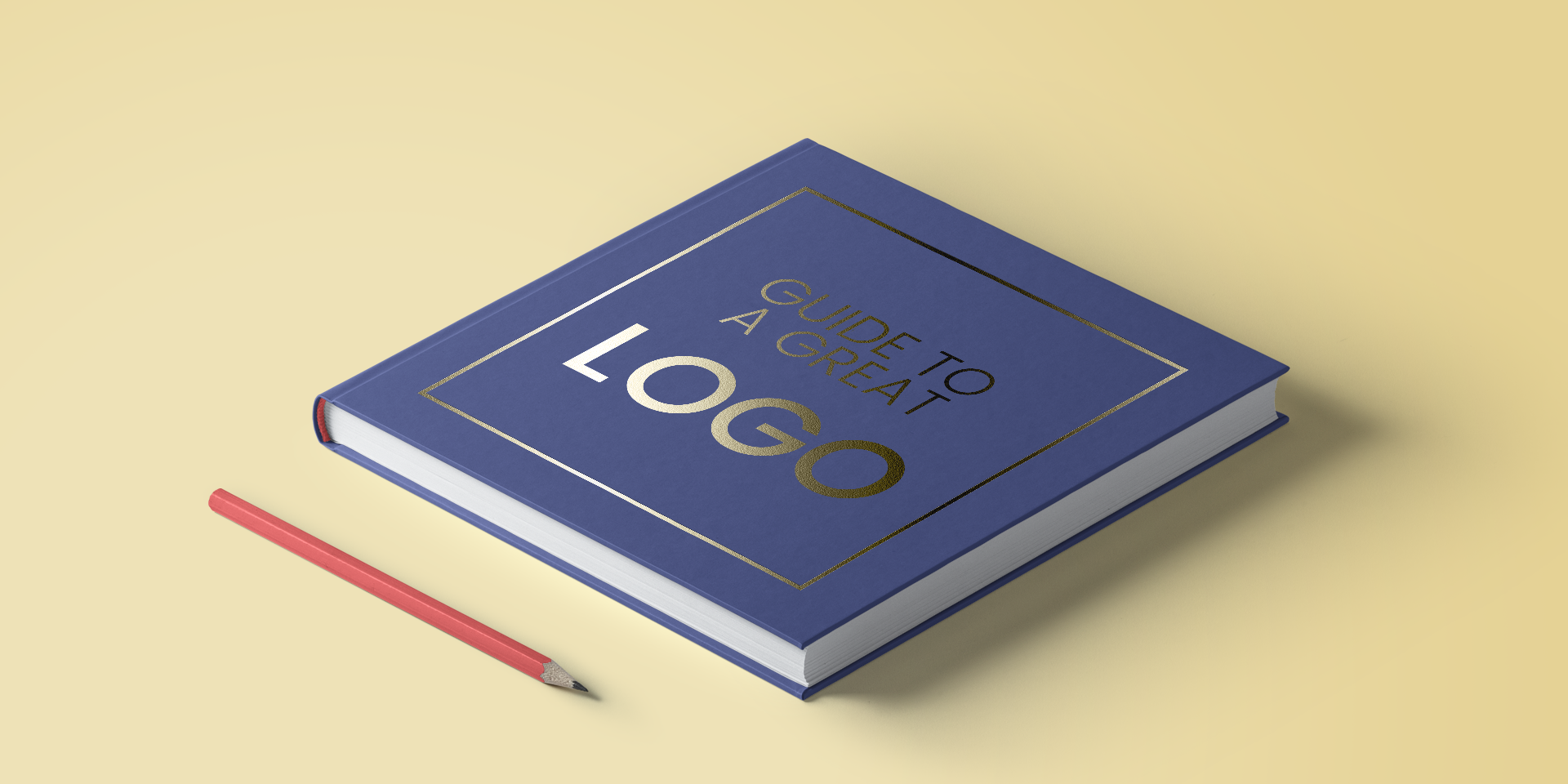 Guide to a Great Logo
In front of any great business is a great logo. Every company needs a logo. A logo tells the public a lot about a business. A well-designed logo builds trust and presents professionalism, while a poorly designed logo could cause skepticism or present lack of integrity. There are many dos and don'ts when it comes to logos. If you want your logo to look great on everything from your website, video marketing, and printed swag, let Crosby Interactive help guide you on the design, the cost and the best practices to having a great logo.
Logo Design
In a world where 'everyone is a graphic designer', it may seem like drumming up a logo for your business shouldn't be a big deal. Even though someone may produce fantastic magazine ads or may be great at creating websites, they might not be your best choice to design a great logo. There are multiple levels of training for different aspects of design.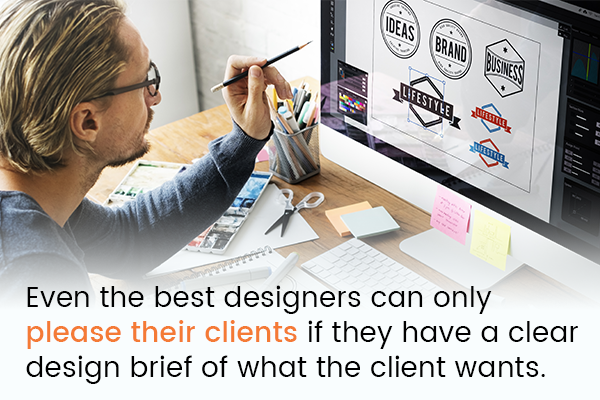 You will want to trust your new logo in the hands of someone that thrives in logo creation. Be sure to check their portfolio and see if their style matches your needs. A lot of the design will depend on you. Even the best designers can only please their clients if they have a clear design brief of what the client wants. Do some research to get an idea of what you want.
Sometimes researching your competition or looking at different color combinations will give you an idea of the direction your designer should start in. Providing examples of things that you like and why you like them will give them a nice place to start as well. The more information you can provide will be an asset to whomever you task with creating you a great logo.
How Much Do Logos Cost?
There are a lot of misconceptions on how much a great logo should cost. A logo should be custom and made exactly for your business and, of course, with your budget in mind. Though a great logo does not necessarily mean the most expensive, if you are a new business and are trying to stay economical it is also not always in your best interest to go with the cheapest deal you can find either. There are a plethora of websites today that offer, $5, $10, $20 logos. While that may seem like the best way to go, keep in mind that these are usually stock and there is always a chance that some other business is out there with the same design. That is not a very good way to start a successful brand. If you go this direction, chances are, down the road, you will need to rebrand. Rebranding can be very time consuming, costly and not something that should be done on a whim. Crosby Interactive offers multiple logo design packages to help keep you on budget and get you a great logo.

Logo Files
As stated before, not all graphic designers are alike. Whether they are formally trained or self-taught, every designer has their own niche. Some are better at different programs than others. While it is possible to create logos in Adobe Photoshop or other types of software, a great logo should be produced in a vector art software program. A vector file is created using vector illustration software programs, Adobe Illustrator or Corel Draw. These programs use mathematical equations and geometric points, lines, and shapes to create logos that are clean, camera ready, and can be scaled to any size without any loss of quality. This will ensure that your logo is never pixelated and can go on promotional items like pens, but can also be scaled to the size of a house for a billboard!
Don't be confused. It is still always necessary to have your logos saved as a rasterized image. A professional designer should provide you with the following file types for your great logo: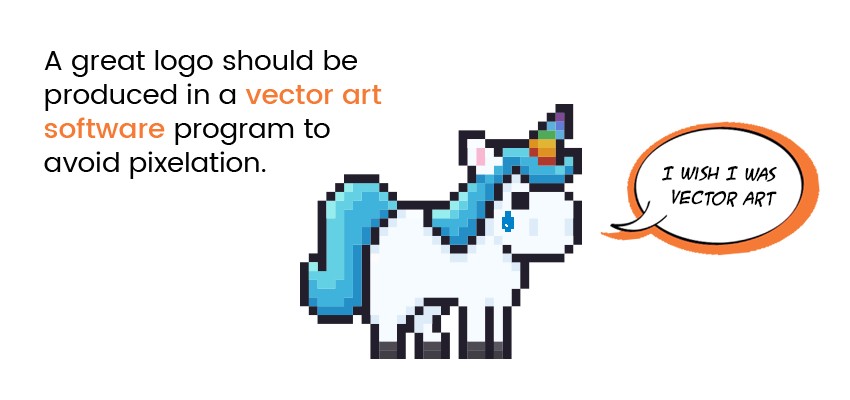 Keep your files organized in a designated place so you will always know where they are. Throughout the life of your business, different vendors will be asking you for your logo and they will be specified in the format that they need. Your web designer will be asking for a png or svg. Your printer will be asking for an ai or pdf. When you have these readily available it will ensure that the products you use to promote your business will be of the highest quality when you display your great logo on them.

When to Rebrand
Perhaps you have been in business for some time and already have a logo. Is it a great logo? Maybe not. But if it isn't, there is hope. Logos get redesigned all of the time. Shell Oil has changed their logo at least 10 times since 1900. Remember though, if you change your logo, you will need to change everything that has your logo on it. Do you have multiple locations? Do you have 10 company trucks with your logo decals on them? Is your logo on the top of every invoice you send to clients? These are questions that need to be resolved quickly when changing your logo. Having two logos floating around in the world isn't ideal. Keeping up with changing styles and trends is something every company should do, but knowing when the best time to do it is just as important. If you feel like your logo needs a reboot, or maybe it isn't appealing to your audience anymore, a logo change could be the answer. A great new logo paired with a new campaign to promote it would be the jumpstart that your company is looking for. Consulting professionals about logo changes is always in your best interest. After all, they do these things every day and will be able to guide your business into its new phase.
So there might be more to a logo than you thought. A great logo is worth the effort to ensure the quality brand of your company. Do your research, know your budget, keep your files safe and know when it's time to rebrand. Crosby is always here to help with plenty of designers on staff to answer questions or to look at your great logo ideas.