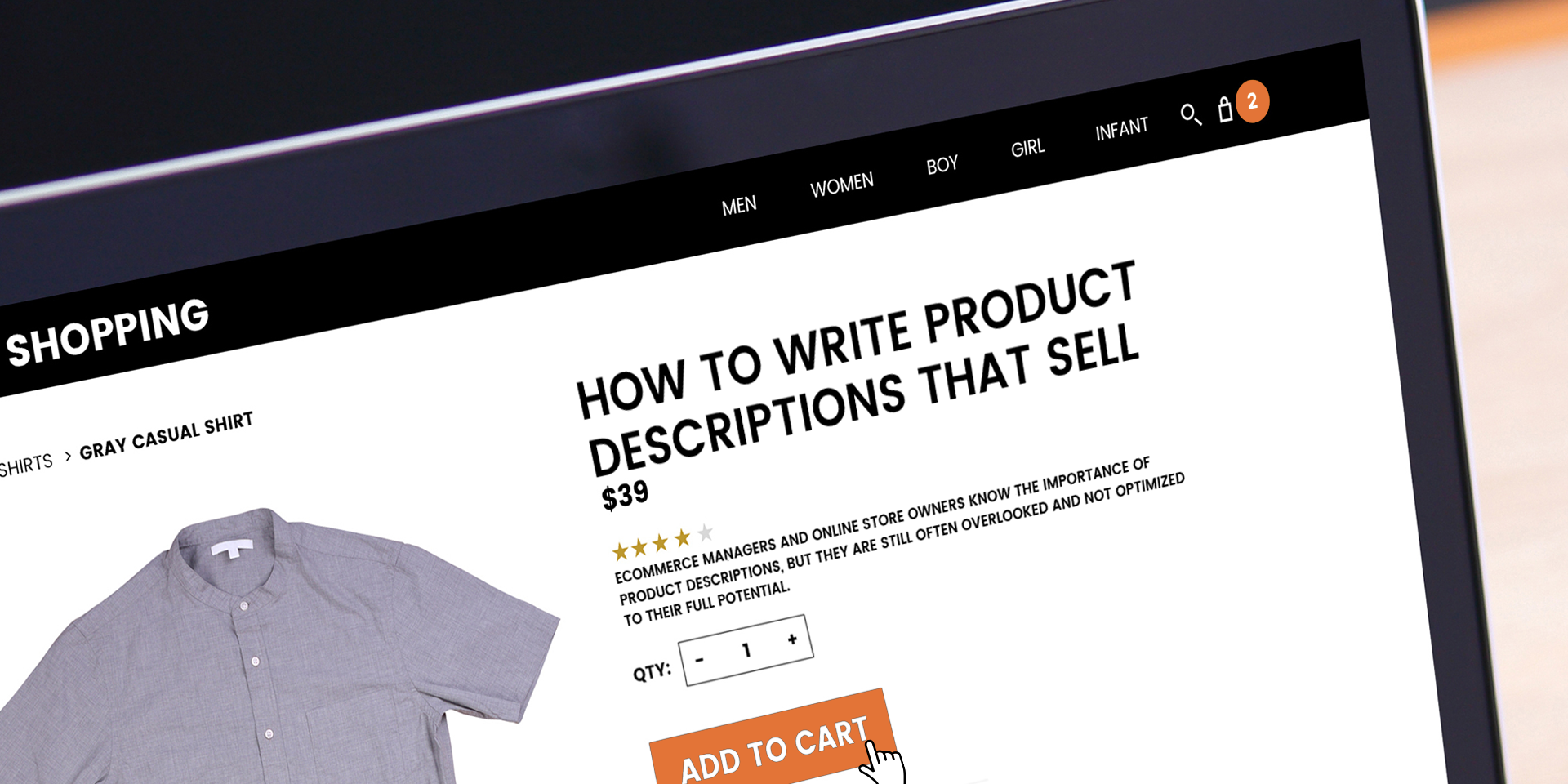 How to Write Product Descriptions that Sell
Ecommerce managers and online store owners know the importance of product descriptions, but they are still often overlooked and not optimized to their full potential. A bad product description can potentially turn someone away from a sale. But if you currently have poor product descriptions, it's not too late. You can easily turn a bad description of a product into one that sells with only a few minor tweaks.
Formatting Effectively – Make it Scannable and Readable
People don't read on the web, they scan. So it's important to structure your description in a way that makes it easily absorbed by your audience. If it is possible, include bullet points. Bullet points provide a clear and brief way to display the most important information. Increase your font size to promote readability and include plenty of white space.
Seduce with Sensory Words
Dazzle your readers with vivid product descriptions. Consider how you can make the buyer's life easier or more pleasurable. Sensory adjectives are power words because they make your reader experience your copy. Avoid talking in vague statements. Don't babble on about features and specifications. Turn them into enticing benefits. That's how you seduce your buyer to buy.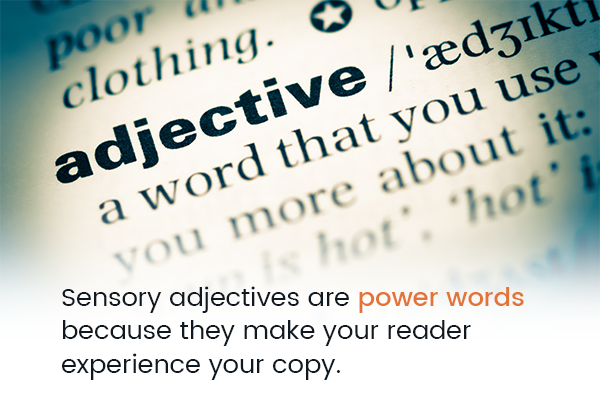 Optimize Your Copy for Search Engines
Every search engine works like a web directory, it has to track thousands of websites against a single search term. When you write for your buyer persona and use the phrases your audience is using, you're automatically optimizing your product descriptions for search engines. So, if you want your business to be at top of search results, you need an SEO-friendly description for the product page.

Use Storytelling to Your Advantage.
If you have a product that has a backstory that is special to you, chances are it will be endearing to your audience as well. Use that story in your product description to add more character to your item, engage your audience and win both hearts and minds.
Your Viewer Needs Your Product
The first obstacle is convincing your potential customers that they don't just want your product, but that they need it. The product description not only describes the product, but it also includes the benefits of and use of the item. Keep your buyer personas in mind when listing benefits. If you know they're buying for fit or comfort, tell them your product has fit and comfort. Adding the benefit answers questions before they even think to ask them.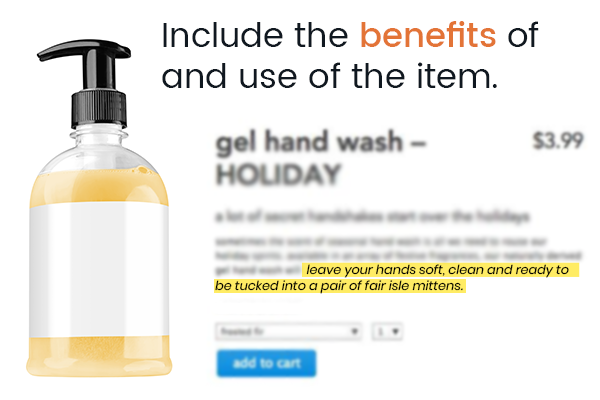 Reflect Your Brand's Tone
By brand voice, we don't mean sound effects, theme songs or other sonic aspects of a brand. A good product description should sound like you. Brand voice is the purposeful, consistent expression of a brand through words that engage and motivate. Your voice is one of the most effective ways of differentiating you from your competition. And, it's a great way to engage with your specific audience.
Like mentioned before, a bad product description can turn a potential buyer away. Write better product descriptions and see your online sales increase.