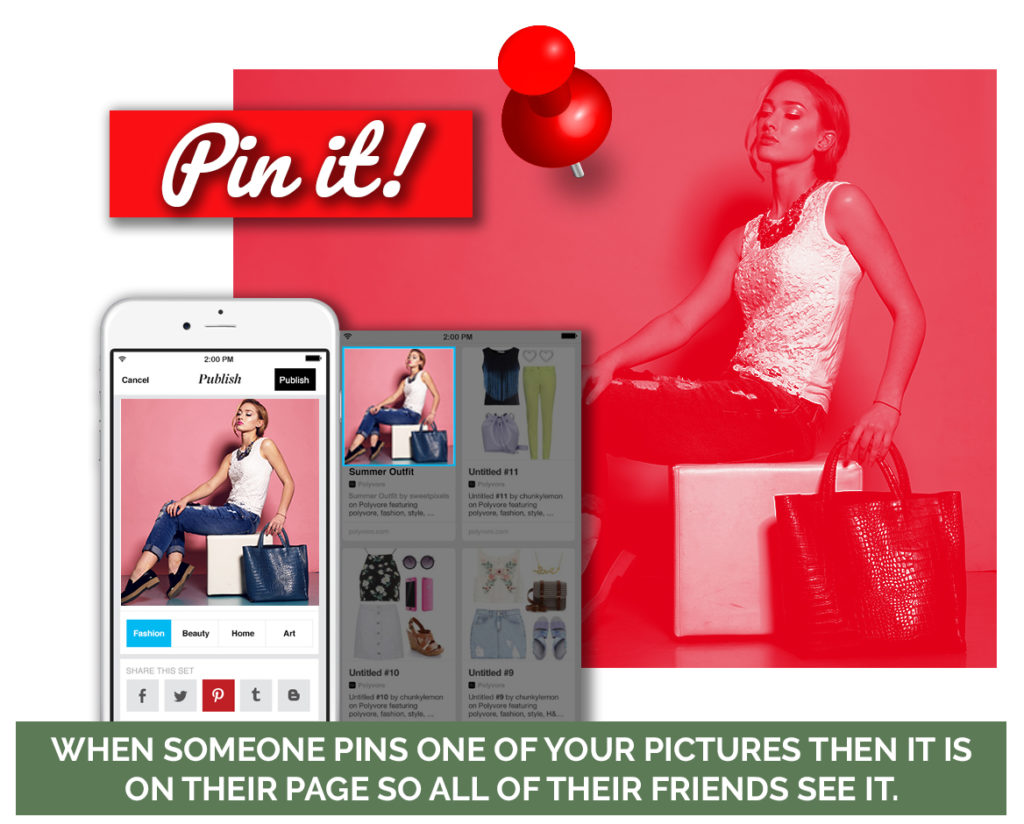 I am always surprised when I tell my clients about Pinterest and they have no idea what I am talking about. I sometimes feel that Pinterest is viewed as the weed in your garden that always looks like a flower but you are never really sure so you just leave it and tend to the rest of your garden hoping for the best. Pinterest, however, is quickly becoming one of the top social media sites to advertise on. While it does have some limitations like not being able to sell products from the site there are ways to get around that and leaving your footprint on this site can pay off big.
Pinterest boasts themselves as the world's largest catalog of ideas. You can literally get lost in a sea of ideas on any topic you can think of and for some, it is very addicting (I am told that I am addicted to Pinterest but I am in denial.) It is for this reason that you must have your Pinterest page very organized and know what is trending. Pinterest puts out a review every year that gives their predictions of what will be trending in the upcoming year.
Trending
[tren-ding]
adjective
1.emerging as a popular trend:
trending fashion accessories.
2. widely mentioned or discussed on the Internet, especially on social-media websites: trending topics on Twitter.
Is Pinterest right for my business?
There are a few ways that you can tell if Pinterest is one of the right social media platforms for your business. Let's examine the top 4 ways to know if Pinterest is right for you.
1 – Your Customers know best – Take a look at your Google Analytics. If you do not have Google Analytics you need to immediately stop reading this post, turn off your computer and walk away.
Assuming that you do have Google Analytics you may be surprised to find that if you check the traffic referral section you may find that Pinterest is already driving traffic your way. If this is the case then your customers are already indicating that Pinterest is a platform that you want to invest your time on.
2 – Eye Inspiring – Pinterest is based on the theory that people respond to images quicker that they do text. For this reason you need to ask yourself "Can I sell my products through eye catching graphics?" It is actually easier said than done. The world has many creative people all vying for attention and if you are not at the top of your visual game then more than likely you will be lost in the crowd. Having a graphic designer on staff dedicated to creating that visual pot of gold is key.
The trick here is quality over quantity. The trick here is quality over quantity. To spark a pinning frenzy, you must identify your highest-quality visual content, and then put it within easy reach of Pinterest users.
3 – Question your creative strength – There is not a right or wrong answer to these questions. Some have it and some don't. It is vital that you ask yourself
"Do I have the creative strength to consistently produce eye catching graphics that will keep my audience interested?"
"Does the idea of having to create said graphics on a consistent basis make you want to get into your car and drive it off of a cliff?"
Your graphics need to be industry specific and not just promotional. You do not want to make your audience feel that you are just trying to sell them something. You must make them feel comfortable and knowledgeable about your company. If you make them feel like they are in control then they will be more likely to become a loyal customer.
One of the things that you can do with your social media platforms to gain the trust of your customers is to ask them what they want. Create a poll and link it to your website and other social media sites that you have. Make them feel needed.
4 – Do you have the time? – Either you do or you do not, it is as simple as that. The nice thing about Pinterest is that, unlike Facebook or Twitter, the content stays fresh for much longer. If you are a one man small business and you do not have a lot of time to post on social media sites several times a week just trying to be seen then you will Love Pinterest. The advertising shelf life is much like YouTube. It will provide a longer term stream of referral traffic.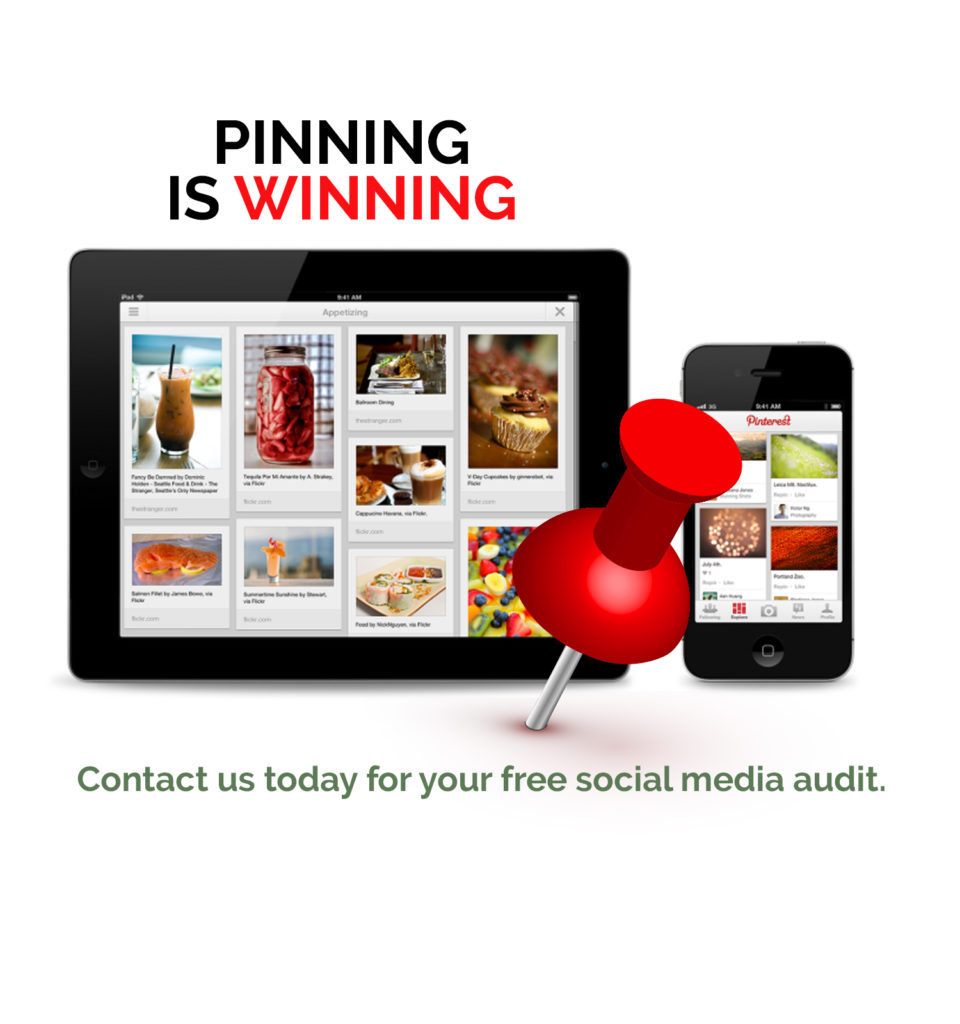 Pinning is Winning
I am not going to lie, when I get a notification that someone else has "pinned" one of my clients pics I do a little victory dance. When someone Pins one of your pictures then it is on their page so all of their friends see it. It also means that I have created a graphic that was eye catching and spoke to my client. That my friends is the who reason to have a Pinterest account for your business.
All in all I think that no matter what type of business you have you cannot go wrong with Pinterest. It is growing everyday and quickly joining the "popular crowd" of social media sites.
Let's look at some of Pinterest and I'll let you decide for yourself.
[ Source Digital Marketing Company UAE – GMI ]
In 2016 Pinterest announced that 150 million people use its platform every month — including 70 million in the US — up from last year's 100 million mark.
Pinterest has developed the Promote button that allows an advertiser to promote in as little as 9 seconds. It might as well be called the "Easy Button" I would like to note that the limitations on promoting a Pin can be a bit daunting. Sometimes coming up with a graphic that says all you need to say is harder than it sounds. They also do not allow you to have images with a false sense of urgency like "Click", ":Buy Now", "Call Now" so you have to be creative with your text in order to get your message across.
Nearly 75% of Pinterest users have purchased something on the platform or because of the platform
Businesses have more success on Pinterest when they post five times a day
60% of Pinterest users are in the United States
Pinterest allows you to schedule Pins. This is helpful if you have time scheduled off or get sick. Yeah Yeah sure…I don't get sick either but it is nice to know it is there if you need it.
Don't have the creative wherewithal or time to have a successful Pinterest page? Contact us today for your free social media audit.