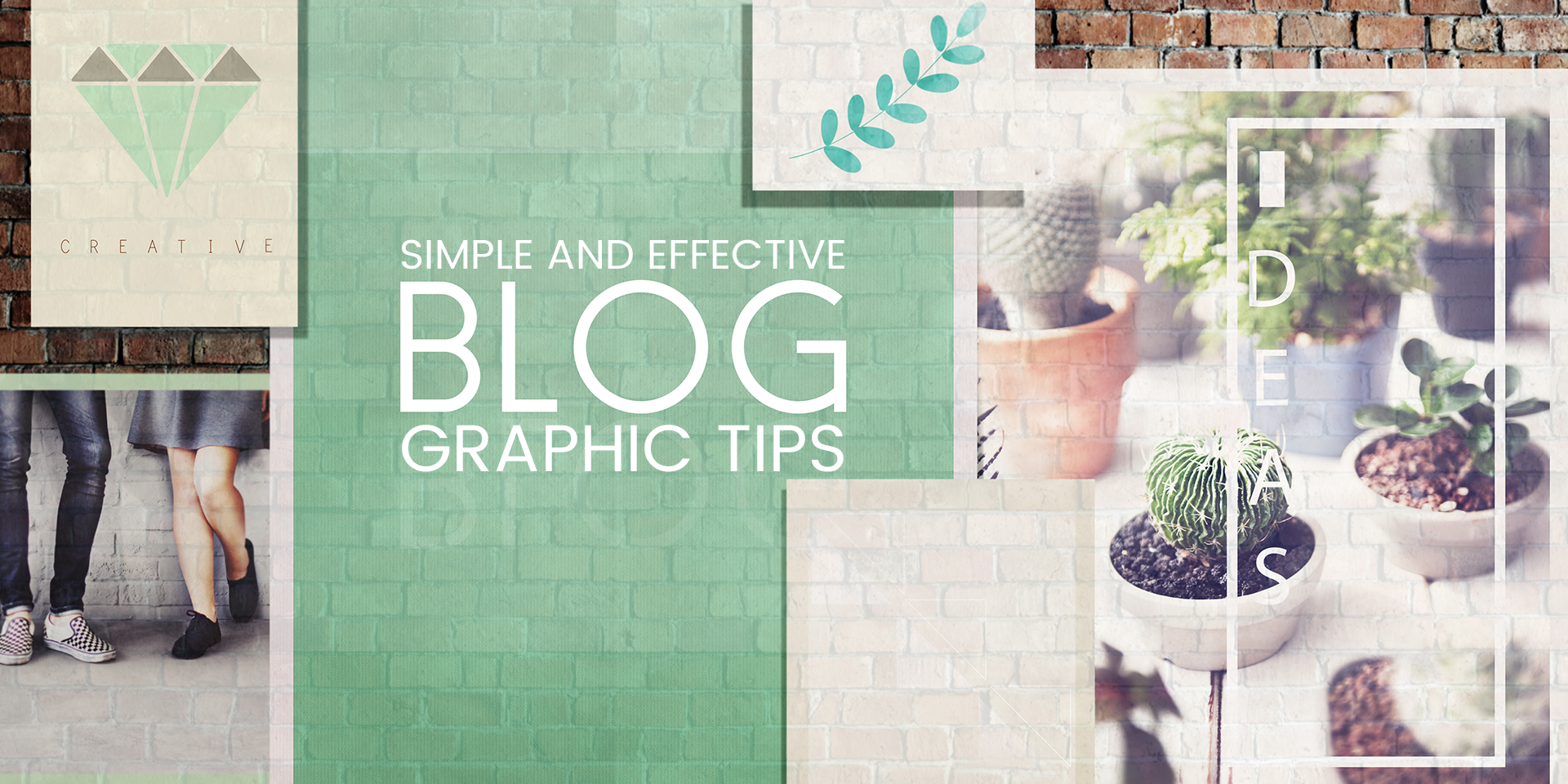 Simple and Effective Blog Graphics
Blogging is both beneficial and necessary to your company's success, but your blog may never be seen if it is not accompanied by eye-catching graphics.
While some bloggers perceive design as expensive and, therefore, an unnecessary step in the process, blog design is crucial for your reader's first impression. In fact, almost 50% of all viewers rate design as an essential component of the blogger's credibility.
Before they start reading your content, they are judging you on your design.
Look around at your business' competition and see that the bar continues to be set higher when it comes to graphic design. How do you reach these heights of blogging while staying within your marketing budget? Implement graphics while staying within your budget by following these 4 simple and effective blog graphic tips.
Header Images
Header images are like book covers, they help you stand out and, in turn, drive more traffic. In other words, try to make a good first impression. Do this by keeping your featured image simple and your text clean and easy to read. For example, let your chosen background determine the placement of text. Keeping your message clear will highlight it more.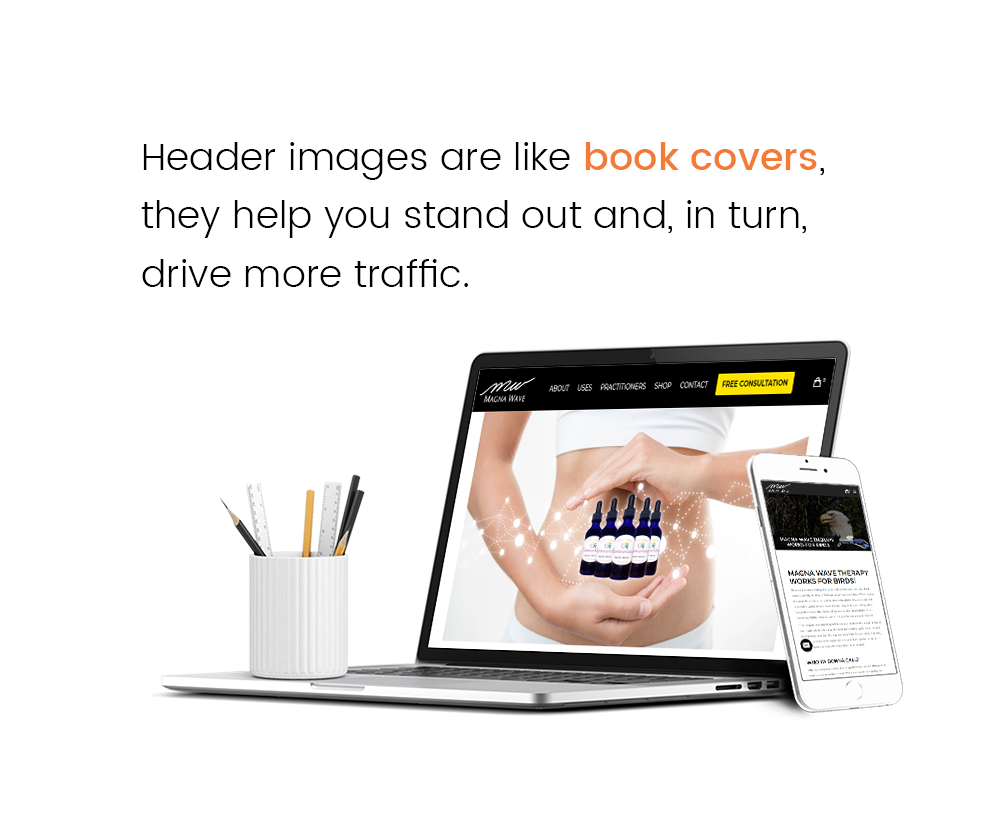 When designing your header image, feature the blog's title or short line from the first paragraph. This will give the reader more information on what they are about to read without giving away the whole story.
Keep in mind that your featured image may also be used when promoting via social media. When repurposing for social, be sure that the image fits properly in a Facebook and/or Twitter template. You don't want anything cut off. The better the featured image, the more clicks it will receive.
Infographics
If a picture is worth 1,000 words than an infographic is worth 1,000 likes on social platforms. Readers love this type of graphic as it uses illustrations with stylized timelines, text, stats and maps. Charts and/or graphs are also effective when including in an infographic.
When creating an infographic be sure to follow these guidelines:
Brand it to both your company and theme of the blog
Use icons and symbols to replace text when possible
Make your information easy to read and simple to obtain at a glance
A successful infographic will be shared more often on social media than a header image so invest time in this type of graphic to ensure more traffic to your blog.
Images
It is important that you choose the right placement of your images throughout your blog. This will enhance the flow of your content and, therefore, user experience.
Match the width of your images to the blog content area. This can mean as wide as your blog post or half the width to create side-by-side images and text. If your width is larger than the field allows, you may lose details in the image. For user experience, your eye should follow the text into the image and then back to the text.
When saving your images, be aware of your file sizes as larger images can alter image resolution and even slow down the load speed of your blog. Professional images create a more professional feel which gains you, the blog writer, credibility.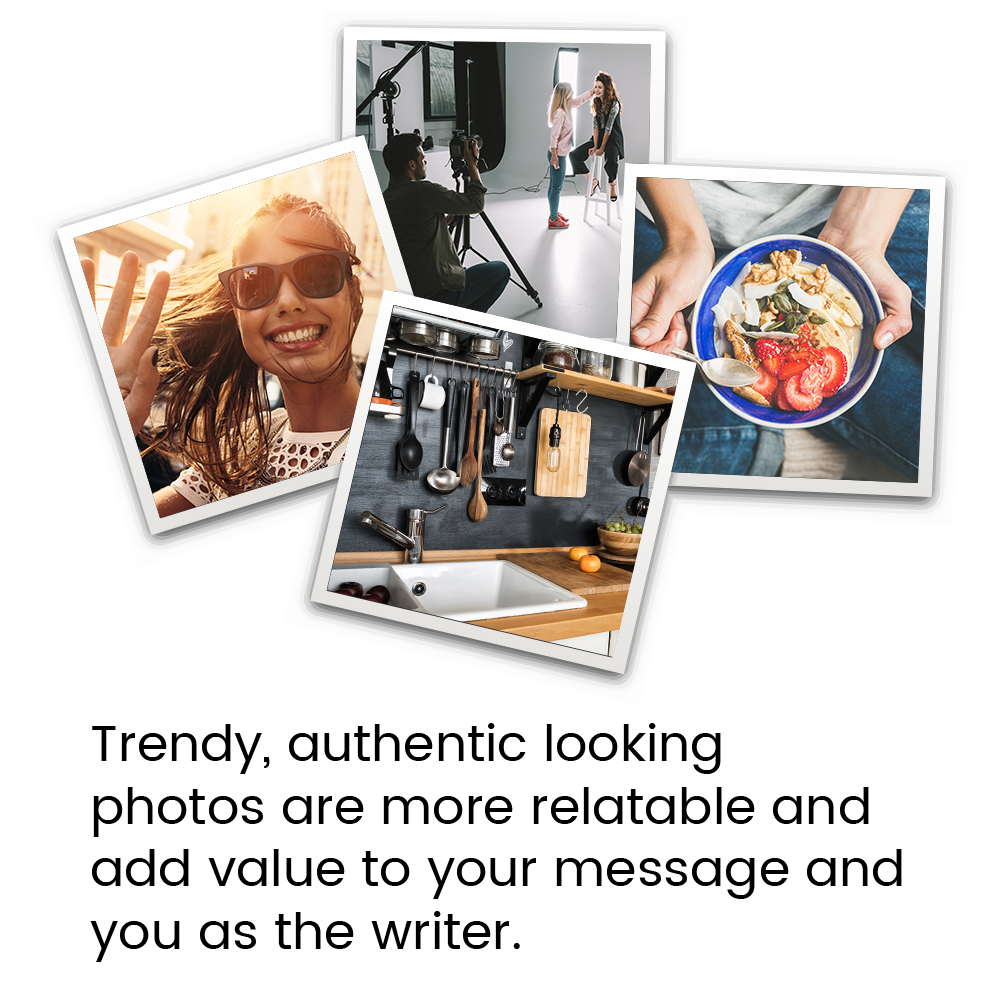 In addition to placement, choose relevant images with a concept that relates to your text for additional enhancement on the topic. Steer clear of staged looking stock images of people or scenery. Trendy, authentic looking photos are more relatable and add value to your message and you as the writer.
Also, be sure to add alternate text on your images and rename them based on the title of your blog and how they relate to the information presented. This will give your blog an advantage in regards to search engine optimization, or SEO, on Google, Bing and other search engines.
Fonts
The font used in your graphic should be legible, clean and easy to read. A font with a large family is often a good choice as you can use different weights to emphasize areas you would like to highlight.
Resist using font colors such yellow, light blue or neon green on your graphic. These colors can be painful to the eyes and hard to read on many different backgrounds. If you would like to use colored text, use a warm color such as red or purple. These colors will catch the reader's eye while not making it the focal point of the blog. Sprinkle these colors throughout your graphic to highlight words or important information.

When font choice, size and text colors compliment each other, your blog will shine with traffic and shares on social platforms.
In today's blogging world, having the right content is not enough. Adding simple and effective graphics to your blog, however, will exceed that standard.
If you feel like your design skills are lacking, however, or you haven't enough time in your day, you can always enlist a professional designer. Either way, don't miss your opportunity to showcase your company through graphics that will impress your audience!