The Importance of Online Marketing
Social media and reviews play a role in online marketing
How online marketing can help your business
You'll make more sales
"No sales, no company" – Mark Cuban
When people know your business exists, they're much more likely to become your customers. If your marketing efforts are being done right you should see results shortly after, but do not be discouraged if you do not see immediate results. Remember if it's worth having it's worth waiting for.
You'll increase awareness
"More contact means more sharing of information, exchanging, gossiping,  engaging – in short, more word of mouth." – Gary Vaynerchuk
Sometimes your best customers might see your advertisements hundreds of times before they buy anything. Many people see an ad or online recommendation and, instead of buying straight away, remember the brand name for future reference.
Raising awareness plants your business's brand, its product, and its benefits in the mind of your target audience. By raising awareness through digital marketing, you'll build a huge audience of potential customers who know who you are, know what you can offer and know exactly where to find you.
You'll make consumers trust you
"People share, read and generally engage more with any type of content when it's surfaced through friends and people they know and trust." – Malorie Lucich, Facebook
Who do you trust more: your friend or a complete stranger? The more well known your company becomes, the more people will trust you. The more people trust you, the more likely they are to buy your products and services.
Building trust isn't something that can be done overnight. Think of the companies that you trust. The companies we trust the most are the ones we've been exposed to – either through advertising or by doing business with them.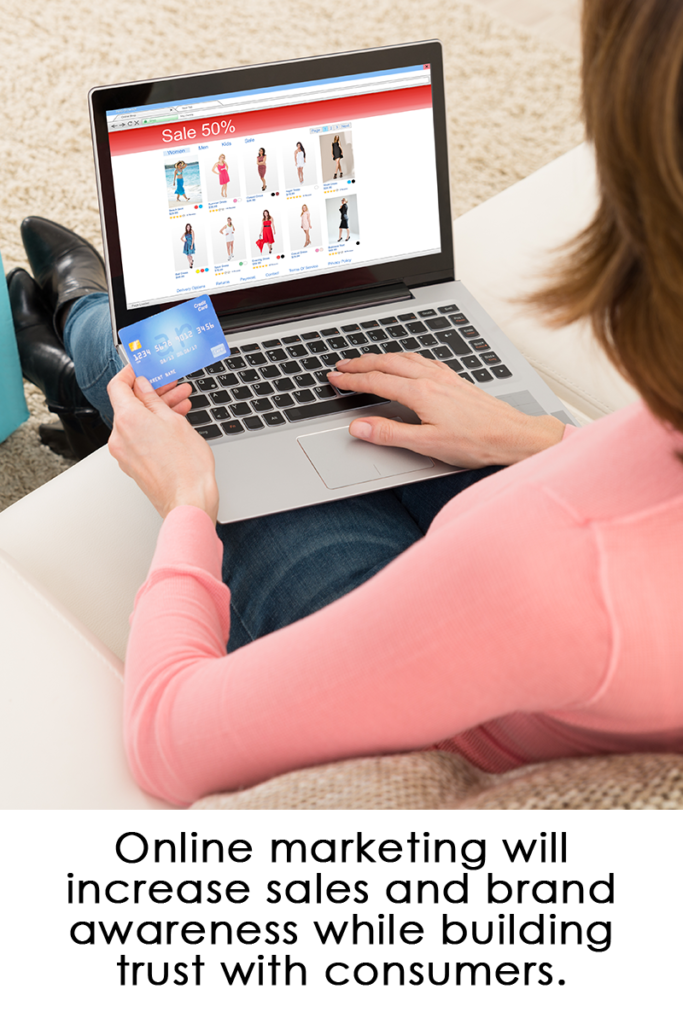 You'll build a powerful brand
"A brand for a company is like a reputation for a person. You earn reputation by trying to do hard things well." – Jeff Bezo
You may ask yourself "Do I want to market to sell more products or to build a brand that is easily recognizable?"  The smart business owner will do both.
The ultimate goal of your digital marketing campaigns should be to have customers come to you. Big brands like Google and Facebook don't need to remind people that they exist because their customers already know them and trust them enough to make them part of their daily lives.
Branding is what separates your business from your competitors. It's what makes a customer choose you instead of someone else. It's your business's style, reputation and culture all rolled into one. Brands are essential, and without marketing your business you'll struggle to develop a memorable, powerful brand.
Remember that you are not in this alone. Crosby Interactive is here to assist you in all of your Digital Marketing needs.  Call today for a FREE Consultation – (502) 767-3014.