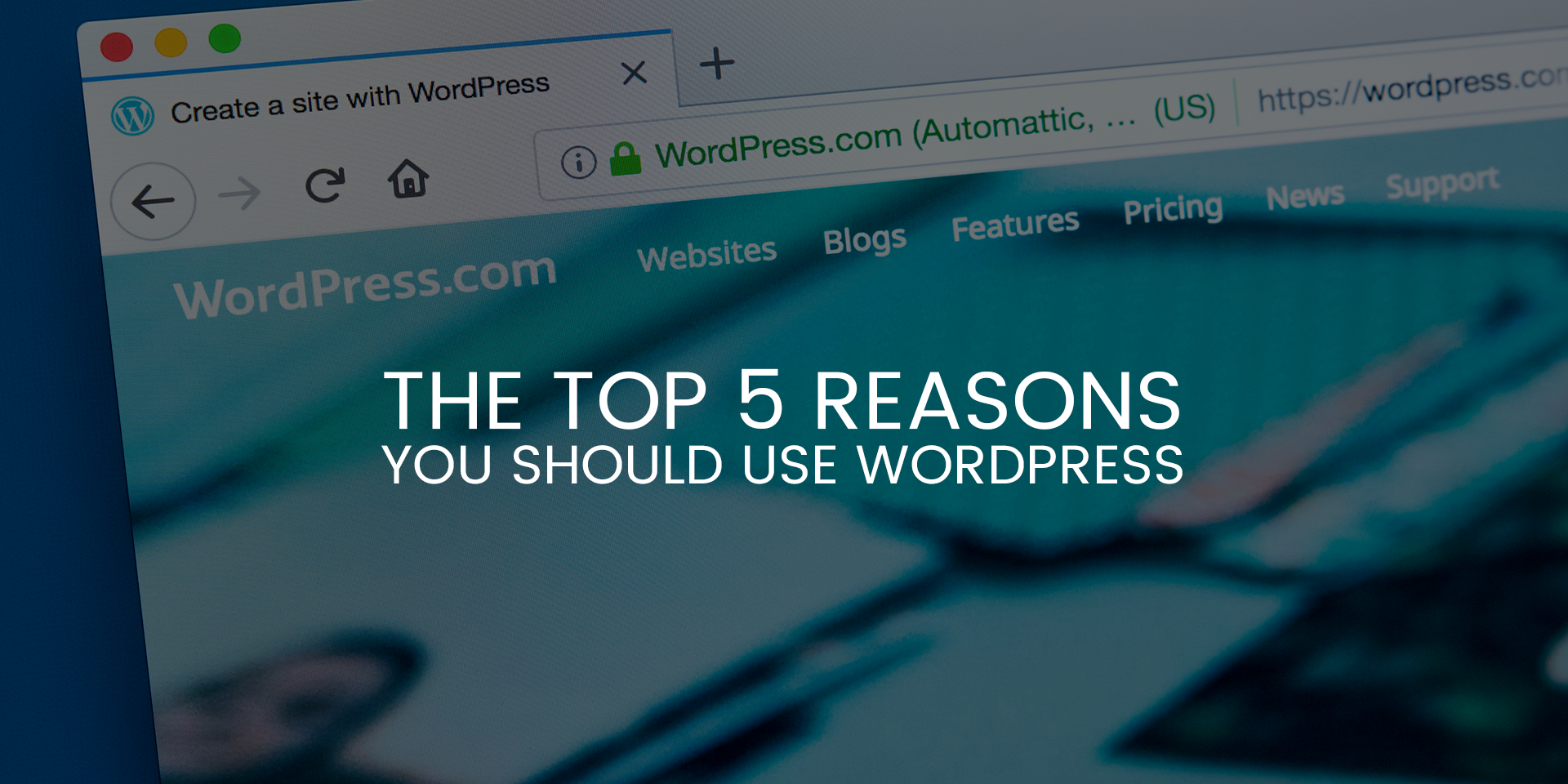 The Top 5 Reasons You Should Use WordPress
WordPress is probably something you've heard about, but why is it so popular and why should you use it? WordPress is the largest Content Management Platform and it's only growing, so is it time to jump on the bandwagon? Let's delve into the Top 5 Reasons You Should Use WordPress for your website.
#1 The Most Popular CMS
As we mentioned before, WordPress is the largest and most popular Content Management System. WordPress holds 50-60% of the global CMS market which makes it the most popular CMS for the 7th year in a row. Of the top 100 websites in the world, 14.7% are built on WordPress. We could keep going on and on about statistics and the 74,652,825 websites that are powered by WordPress, but the important thing you need to know here is that WordPress is a prominent Content Management System that is continually growing and improving.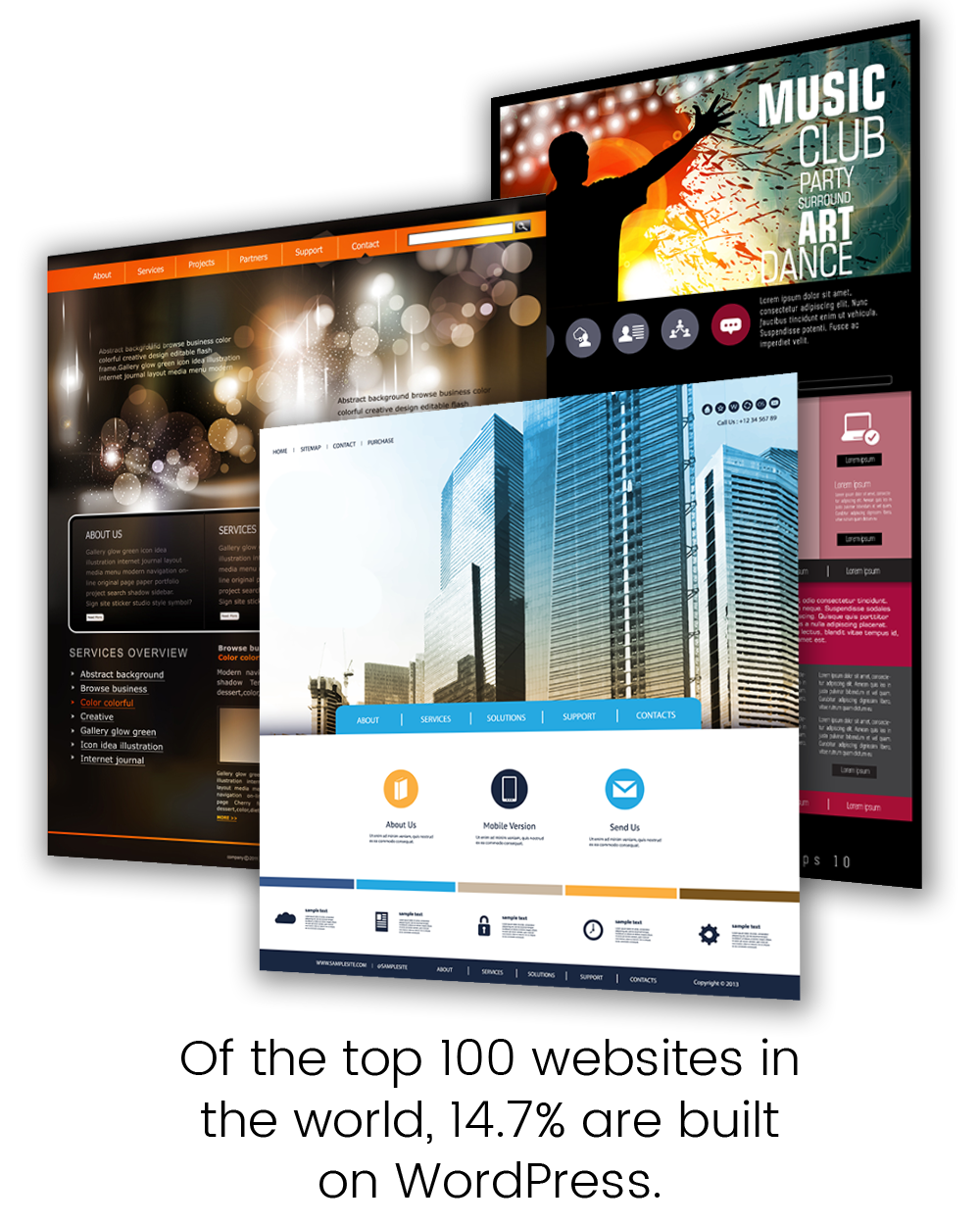 #2 SEO Friendly
According to Google, WordPress is 99% SEO friendly. Of course, we don't know the specific Google algorithm for ranking websites, but if the king of SEO is saying that WordPress is SEO friendly, we think that is an excellent reason you should use WordPress. WordPress is optimized to mix well with all devices and browsers and is responsive from the start, this is important because responsive web design is Google's recommended design pattern and will rank higher in SERPs.
Google looks for a variety of components when ranking for SEO, some of the areas where WordPress excels include:
Fast Loading Speed: This will of course depend on the content of your website, but out-of-the-box WordPress is optimized for quick loading.
Navigation: Navigating through your website should be quick and easy. Allow your users to find what
content they need as fast as possible. WordPress gives you a multitude of options for menus, sub menus and linking within text and blogs.
Social Media Integration: WordPress plays well with others and easily allows you to integrate your accounts. Search engines give priority to websites that receive traffic from social media websites, letting all of your efforts work together!
User Experience: WordPress is optimized to work well on multiple devices which will provide your user with a seamless experience. Not only will an exceptional user experience work in your favor with SEO, this will also help your ROI.
#3 Responsive Web Design
Of The Top 5 Reason You Should Use WordPress this one is extremely important. Responsive Web Design is 100% necessary, over 60% of searches are coming from mobile devices and on some websites, we've seen that percentage as high as 80%.
WordPress itself is responsive, however, when you use a free theme from WordPress they are not guaranteed to be responsive. At Crosby Interactive we can use WordPress as our base to create a beautiful and responsive website that looks great for your user on any device.
#4 Easily Customizable
When WordPress first appeared on the scene it was widely used for blogging,. Today, however, WordPress powers 25% of the websites in the world. One of The Top 5 Reasons You Should Use WordPress is because it is easily customizable and designed for everyone, not just web developers. This is a major selling point for some companies. Because of this, at Crosby Interactive we include 1 hour of WordPress training with the purchase of your WordPress site, being able to make minor changes in-house saving time and money for your business. Of course, our WordPress Developers are available for those larger and more complicated changes or additions, but WordPress' easy-to-use platform is a major reason that so many businesses choose to use WordPress for their website.
Today, WordPress is much more than a tool for blogging, it is an exceptional platform for many businesses with a wide range of uses. Your WordPress website can be as customized as you'd like with our team of Custom Web Developers. With a wide range of themes and plugins, we can increase the functionality of your WordPress website and create any kind of website.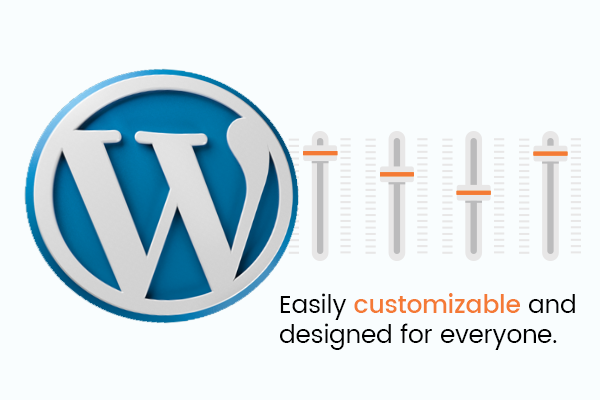 eCommerce Websites, Membership Websites, Video Websites, Photography Websites, Small Business Websites, Corporate Websites and Service/Appointment Websites are just a few capabilities of WordPress Websites.
#5 Supports Multimedia
Last, but certainly not least of The Top 5 Reasons You Should Use WordPress: Video Marketing! Never underestimate the power of video on your WordPress website. This effective and eye-catching element is another reason we love WordPress.
WordPress has a very rich text editor and allows for images, videos and audio to be integrated into website pages and posts with ease. At Crosby Interactive, we offer Marketing Services to get the most out of your WordPress website and create an effective experience for your user and providing you with a higher ROI. Contact Crosby Interactive to get started with your WordPress website today!