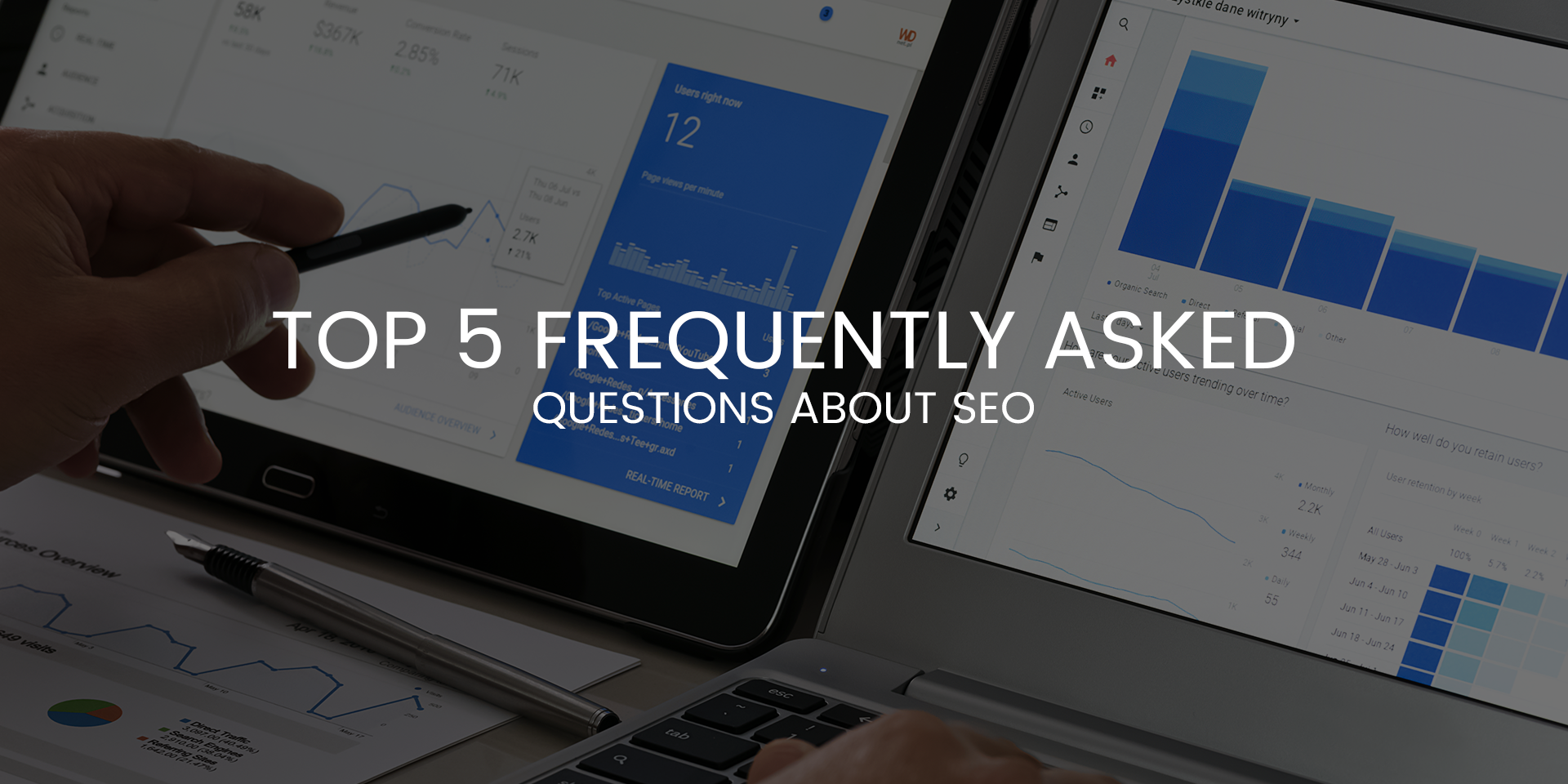 Top 5 Frequently Asked Questions About SEO
Over the past 10+ years of working in Search Engine Optimization, I've found many of my clients have similar questions when they're getting started. Most of the frequently asked questions about SEO range from how long it takes to see an impact to what needs to be done to get all of the green checkmarks in the SEO audit. Overall, these questions point out both the beauty of SEO and the struggle.  
Setting expectations for return on investment will go a long way for creating the stage you're going to be performing on. When it comes to frequently asked questions about SEO, clients are of course focused on their immediate needs and return on investment. It is our duty, as the SEO experts, to educate our clients to not only appreciate our efforts but understand the journey they are about to take with our help.
Frequently Asked Questions About SEO – Question #1
How long does SEO take? How long does SEO take to get ranked at the top of Google?
Every client wants to know the answer to this question. How long does SEO take to get a website ranked on the first page of Google? This is a really good question. If you don't know much about search engine optimization, this is likely going to be the first question you want to know the answer to. By taking the time to educate your clients or yourself about the answer, you will stave off negative feelings later on. The answer depends on several things:
Brand new websites have a bit of an uphill battle to get a ranking in search engines. It makes sense if you think about it. Google's number one goal is to provide relevant results to users and results that those people enjoy interacting with. Therefore, Google isn't going to be in a hurry to rank your new website on page one until you get some quality traffic.
How competitive is your industry?
Certain industries are more difficult than others to rank on page one. Just think about it. How many businesses are going for "best wordpress developer louisville ky" vs "ice cream shop louisville ky." The more businesses competing for the same keywords, the more difficult it is to rank.
How big is your target area?
So again, your competition plays a role here. The more fish there are in the pond, the more difficult it is to stand out. But that's okay too. There are ways to chip away at the low hanging fruit and gain traffic from some high volume keywords, possibly in the local area, and work your way up to national and worldwide rankings.
How active is your competition?
Not every industry is actively seeking first page rankings. *Gasps!* What?!  You mean everyone doesn't know the value of SEO and being ranked in search engines?  Yes, that is true. But not you! You're here because you know that if your website is ever going to help grow your business you have to get on the first page in search results.  
Frequently Asked Questions About SEO – Question #2
How much does SEO cost?
Another popular question is how much does SEO cost? This is the million dollar question, but you don't have to spend millions. The beauty of SEO is that it is scalable. If your budget is small, you can start small. Do most of the work yourself, pay for consulting, scour the web for all the free SEO tools you can find and learn how to do your own SEO. Learning SEO basics are one of the first things I try to educate my clients about. In the long run, you will save yourself time and thousands of dollars if you learn how to set up a landing page and optimize it for search engines. 
However, SEO is very time-consuming.  Many business owners and managers don't have a lot of time to devote to this.  That's where I come in to save the day!  Depending on your budget, I will craft a plan to tackle the highest priority items first.  The cost of SEO can be adjusted to your budget, but the size of the budget does impact the pace of the results.  SEO work typically starts at a few hundred dollars to several thousand dollars a month depending on how much work needs to be done.  These services could include things like consulting & training, website updates, content writing, video marketing, search engine marketing and more!  
Frequently Asked Questions About SEO – Question #3
Can you guarantee my website will rank at the top of page one for my important search terms?
Many clients want to know if we can guarantee first page rankings. Although I wish I could wave my Harry Potter wand and say, "Accio Page 1 Rank", the reality is no one can actually "guarantee" the first spot in search results. Google doesn't release the exact details of their algorithm and they update the formula regularly including the ways you can get penalized. If a self-proclaimed SEO expert suggests they can guarantee first page rankings you should dig deeper for more answers as to why and how they will accomplish this. While it is true some target keyword phrases are easier to rank for than others, there can be no true success without long term work.

Frequently Asked Questions About SEO – Question #4
Will redesigning my website hurt my SEO?
It is always nice when a client has done their homework before hiring Crosby Interactive for website development and design. A lot of businesses don't think about SEO until after the website has been built or rebuilt. The good thing is that our company is prepared to deliver not only the most killer website your industry has ever seen, but with Search Engine Optimization in mind throughout the process from the groundwork to the launch. Yes, it is very important to plan for a new website rebuild to retain your current search engine rankings. When you're ready, our team of experienced web development and SEO strategists will take good care of you.
Frequently Asked Questions About SEO – Question #5
Do I need to use social media?
This question has been popping up more and more. Do you need to use social media for SEO purposes? The answer, in short, is yes, if you have the means, social media has a lot of benefits to SEO. However, just creating an account or a page on Facebook or Twitter does not really change anything. You have to effectively manage social media to increase your brand awareness and engagement with your audience. Many businesses struggle with this because the return on investment is much more difficult to measure. My best advice is to implement social media sooner rather than later.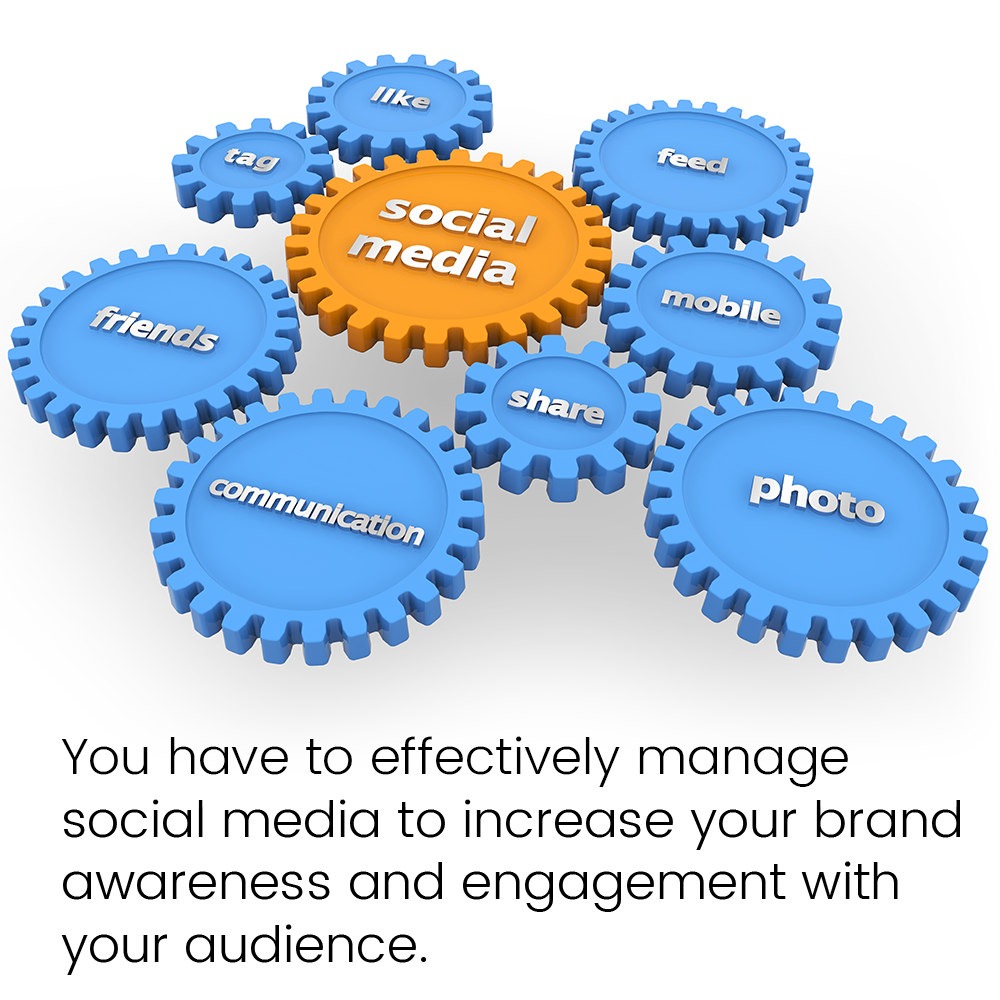 It takes a very long time to build an audience that is broad enough to be of benefit to your marketing efforts. If the budget is tight, you aren't going to feel a big impact on your bottom line right away. However, Crosby Interactive has a skilled team of players that have been working the social media game for years. We can advise you on how to utilize social media to complement your other marketing campaigns and boost your traffic and brand. In time, this can grow into a valuable asset for your website and your business.